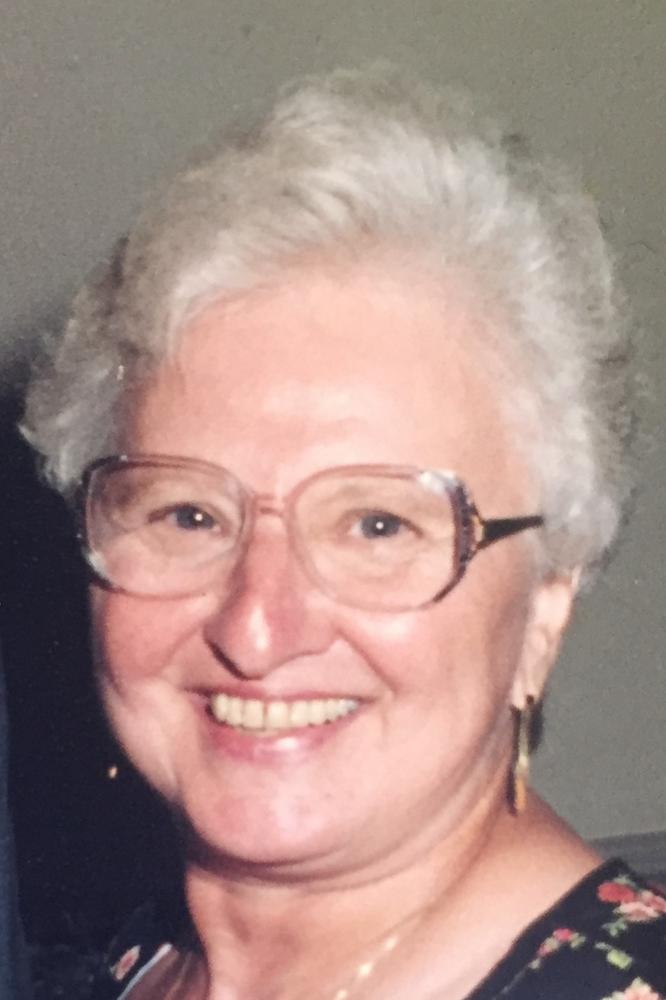 Obituary of Amanda Jean Burdick
Amanda Jean Burdick (Nelson) passed into the hands of God earlier this week at the age of 84. She was preceded in death by her parents William Henry Nelson and Pearl Catherine Nelson (Hess). Amanda (Mandy) was born and grew up on a small farm near Kane, PA. In the early years, Mandy and her siblings: Ted (Donna) and Beth (Tom) frequently took road trips to visit their father at various military bases across the country. Later, she graduated from Kane High, worked at the YWCA and was known to say she "never missed a dance". She loved Elvis, Sinatra, dancing to polka music and playing the piano. While attending and graduating from Buffalo School of Nursing, she met and married her lifelong husband John, who has also recently passed. Over the next decade four children came along: Andy (Orangevale, CA), Karen (Waltham, MA), Russ and Julie (Hudson, MA) and Carl and Jennifer (Vestal, NY). The family relocated to different Texaco locations around Upstate NY, before settling in Vestal. Mandy was very proud of her four grandchildren: Megan, Brenna, and Cole (Vestal, NY); and Evangelina (Hudson, MA). Mandy was an active and attentive mother, strongly encouraged formal education and involved herself in most all the kids activities. There were many including: Grace Lutheran Church activities, Little League and girl's softball, swim classes, ice skating, bowling, golf, music lessons, hockey, tobogganing and Boy Scouts. That's a lot of driving! Once the kids were in school, Mandy returned to professional work as an RN at Wilson Hospital, Eastern Maine Medical Center and UMPC in Williamsport, PA. During many summers, the family traveled along with a fold down camper to historic sites while providing some extra education for the coming school year. Some of the destinations included exploring places such as Gettysburg, Boston/ Cape Cod, Williamsburg, Fort Ticonderoga and tasting Shoofly' Pie and Hershey's chocolate. She sat beside a fellow baseball fan at a National Little League game in Williamsport, PA telling him with pride that each of their children graduated from schools of higher education and were working professionals. That fan was a government official and later elected a Vice President. They also traveled west to see the Grand Canyon, parts of Mexico, Yosemite and Maui. Family was always of great importance and her helpful, steady, low-drama personality guided her kids through the gauntlet of childhood. My mother was clever, funny, always giving just enough instruction to help us succeed. We have missed her greatly over the better part of the last 20 years as dementia slowly clouded her memory. Peace be with you Mom, I hope you have lots of time in the Heavenly flower gardens smelling the posies! The family would like to thank the caregivers and staff of the Willow Point Nursing Home of Vestal for their exceptional care. In lieu of flowers, please consider a donation to the Alzheimer's Association of Willow Point resident activity fund. Funeral services will be held at Grace Lutheran Church in Vestal on Thursday August 26 at 11:00 am. A viewing will begin at 10:30am. Following the service, friends and family are invited to share memories over a light lunch in the church fellowship hall.
Funeral Service
11:00 am
Thursday, August 26, 2021
Grace Lutheran Church
709 Main St.
Vestal, New York, United States
Visitation at Main Service
Grace Lutheran Church
709 Main St.
Vestal, New York, United States
Share Your Memory of
Amanda



Celebrating Over 135 Years of Serving our Families