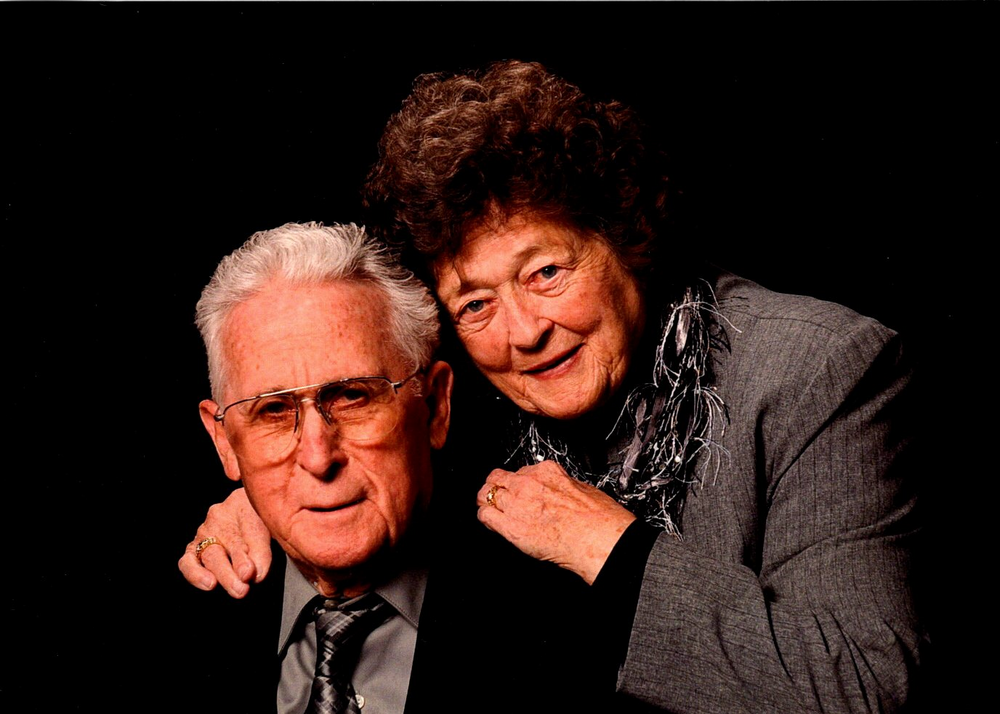 Obituary of Jean E Decker
Please share a memory of Jean to include in a keepsake book for family and friends.
Jean (Breed) Decker, passed away at home under the care of her family and Lourdes Hospice on November 5, 2021. Jean was born to Lois and Grant Breed at Ideal Hospital on September 21, 1936. She grew up on the family farms, first in Cincinnatus and then in Vestal. In 1954 she graduated from Vestal Central High School and then attended Ridley-Lowell Business & Technical Institute in Binghamton, NY. On January 29, 1955, Jean married Robert Ward. Robert (Bob) was serving in the U.S. Army and stationed in Germany. In September 1955 Jean moved to Germany and lived with a German family in Straubing for almost a year to be closer to Bob. The couple had two daughters, Dennise (Ward) Root and Dianne (Ward) Nugent-Ward. Jean's and Bob's marriage ended in divorce. On July 7, 1978 Jean married William (Bill) Decker. Together they spent many summers camping at Sand Lake, near Elgin Ontario, Canada. They also wintered for 15 years in Zephyrhills, FL. Together Jean and Bill enjoyed camping, boating, fishing, and traveling to visit family. They also provided a nurturing home to their pet dachshunds: Heidi, Dieter, Yani I and Yani II and Lucky. Jean drove school bus 33 years for the Vestal Central School District. Additionally, she performed other duties for the transportation department including but not limited to instructor and examiner for Vestal and SUNY Binghamton bus drivers. Jean enjoyed being active in many ways throughout her life. In her younger years she participated in women's bowling leagues at Ideal and Midway Lanes and played women's volleyball at the IBM Country Club. Jean enjoyed and was gifted in many creative crafts from flower arranging, making holiday decorations, ceramics and in her later years, making greeting cards. Her remarkable greeting cards were enjoyed by family and friends alike. Jean followed in her mother's footsteps, gathering family and friends to celebrate birthdays and holidays. She loved baking just like her mother (especially apple pies!) and took pride in caring for her home. In her spare time she was an avid reader of Danielle Steele romance novels and enjoyed playing games on her tablet. Over the years Jean collected thimbles, dachshunds, Hummels, hummingbirds and other meaningful items. Her most precious collections though were family and friends. Jean cherished her family and friends and maintained many long-term friendships. Jean faithfully served 35 years as a member of the Ladies Auxiliary for Vestal Fire Company 3. She prepared or helped prepare many entrees, side dishes and desserts for numerous functions hosted by the Auxiliary throughout the years. Jean is survived by her loving husband of 43 years, William Decker, her daughters, Dennise Root and Dianne Nugent-Ward (Joanne), grandchildren, Jennifer Hantsch (Scott Jennings) and Kevin Hantsch (Nicole), great grandchildren, Gavin, Lucas and Brooke and step children Barbara Braithwaite, William Decker (Anne) and Mark Decker (Suk) as well several grandchildren and great grandchildren on Bill's side of the family. Jean's family would like to extend heartfelt thanks to all who gave their time to to make things easier during Jean's last days, not to mention those who made meals and helped with day-to-day chores. Special thanks to longtime friend, Helen Vargason and caregiver Helen Birtch, both of whom provided compassion and laughter during Jean's final days. A Funeral Service will be held on Thursday, at 1 p.m. at Coleman & Daniels Funeral Home, 765 Main St. Vestal. Burial will follow in Vestal Hills Memorial Park. The family will receive friends at the funeral home on Thursday from 11 a.m. until the time of the service. In lieu of flowers, donations may be made to Vestal Fire Company 3 Women's Auxiliary, 605 Vestal Parkway, Vestal, NY 13850.
Share Your Memory of
Jean



Celebrating Over 135 Years of Serving our Families