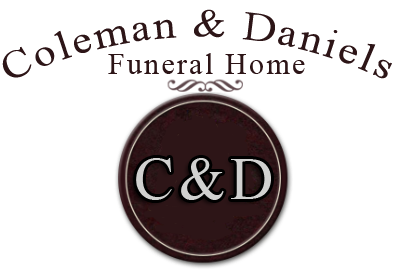 ​​

Coleman & Daniels Funeral Home, LLC. is proud to be independently owned and operated.
Coleman & Daniels Funeral Home, LLC. is independently owned and operated. We have been dedicated to serving families of all faiths of the Southern Tier and surrounding areas for over 135 years!
​
This website was developed to assist in familiarizing you with the choices and costs associated with funeral, cremation and pre-planning options.
With over 83 years of combined experience, our licensed, professional staff will be able to guide you and your family through your time of need. For your convenience our Directors would be happy to come to your home to make arrangements. Prompt, compassionate, convenient service is always just a phone call away, where and when you need it!
It is our hope in providing this website, that you will find the information you are looking for to help you to make an informed final arrangements decision. Please feel free to contact us, 24 hours a day, 7 days a week.